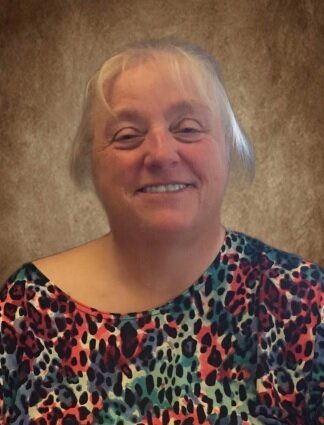 Nécrologie / Obituary
Please share a memory of Lucie to include in a keepsake book for family and friends.
C'est avec une grande tristesse que nous vous annonçons le décès de Mme. Lucie Ménard-Dubois, décédée le 12 octobre 2023, à l'âge de 61 ans.
Elle était l'épouse bien-aimé de Jacques Dubois.
Elle laisse dans le deuil ses soeurs; Claudette Ménard (Normand Brisson) et Manon Ménard (Lucien Bazinet); sa nièce Isabelle Racine (Yves Racine) et son neveu Francis Rainville; ses Poucineaux Naomie, Alexis et Démitri; ainsi que membres de la famille et ami(e)s.
Prédécédée par ses parents Paul et Georgette (née Langlois) Ménard.
La famille et les amis sont priés de se réunir à l'Église Ste-Euphémie de Casselman, le samedi 21 octobre 2023 de 9h30 à 10h30. Une cérémonie religieuse sera célébrée par la suite à 10h30.
Share Your Memory of
Lucie
Casselman
709 Principale Street, P.O. Box 333
Casselman, ON K0A 1M0
Tel: (613) 764-3286
Fax: (613) 764-5279
Casselman | 709 Principale Street | P. O. Box 333 | Casselman, ON K0A 1M0 | Tel: (613) 764-3286 | Fax: (613) 764-5279 | info@laurenthill.com
Funeral Establishment Operator – Class 1
FE # 1482
Embrun | 874 Notre Dame Street | P. O. Box 40 | Embrun, ON K0A 1W0 | Tel: (613) 443-3286 | Fax: (613) 764-5279 | info@laurenthill.com
Funeral Establishment Operator – Class 1
FE # 1483